All of your test data can be viewed in the Transfer Manager, the test counter in the Search section of the Ribbon menu should match the number of tests on the test instrument.
The tests performed at the selected Location will be displayed on screen with a status indicator, Green is for Passed and Red is Failed.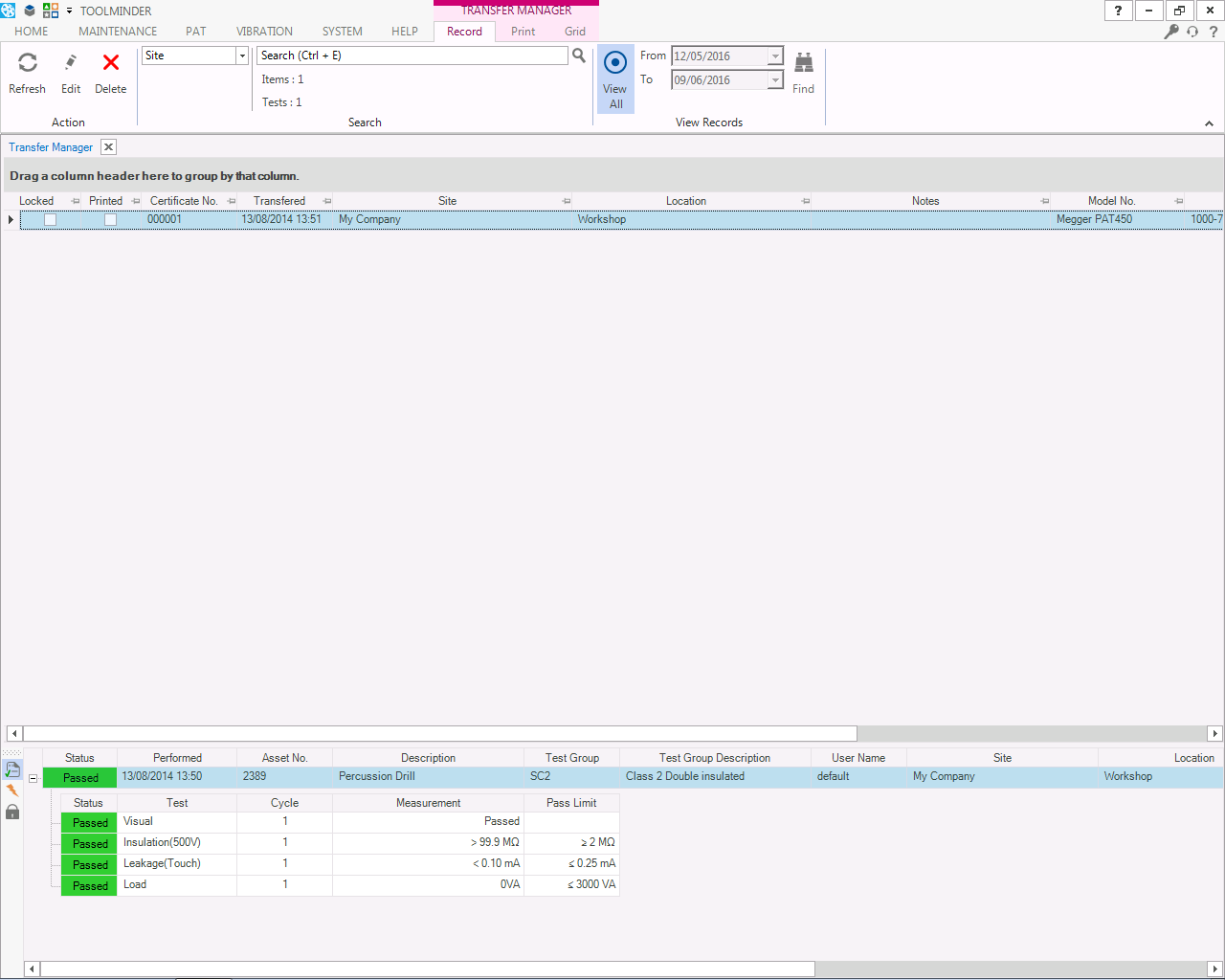 Test Results
By double clicking the test result record you can view the results.
If an asset failed the PAT test then the reason for failure will be displayed in this screen.
Any further information added to the PAT tester can be viewed by clicking on the 'Notes' tab.
Repairs can also be added at this stage.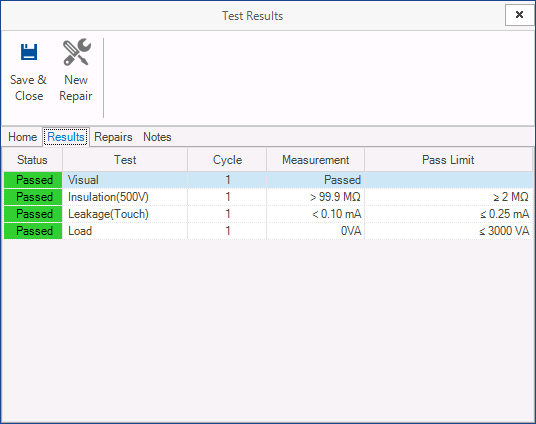 It is advised that all information should be checked before printing the Certification.
(NOTE: Test results cannot be modified after the Certificate is locked)
Certificates
Selecting the Reports tab allow the selection of a number of different style Certificates that can be printed or saved to PDF file.

Note : When printing the Asset Test Certificate, an individual Certificate for each Asset will be generated.