Version 1.6.6.6
October 11, 2020
Bug fixes
Version 1.6.6.5
October 04, 2020
Bug fixes
Supports "Toolminder Active" app for iPhone® and iPad®
Version 1.6.0.0
November 28, 2018

Supports "Toolminder Active" app for Android.
| | |
| --- | --- |
| • | allowing you to view inspections performed using your mobile phone |
| | |
| --- | --- |
| • | view your vibration exposure monitored by Limpet vibration monitor |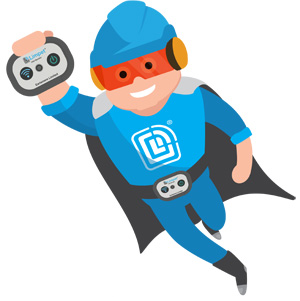 Version 1.5.0.10
February 8, 2018
ubisys RFID Reader now supports write Tool Tags for HAVmeter
Bug fixes
Version 1.5.0.6
January 9, 2018
New Hire Module with the full integration with Maintenance and repair module
Supports new OMNIKEY® RFID reader from HID
Version 1.4.8.33
April 25, 2017
Add new asset will automatically populate the location or personnel if selected before creating new asset
Performance improvements to add new vibration record
Customer Product Link (CPL) records can now be edited in Product Catalogue
Add Import Locations from excel file
Add Telephone and email address to Locations and Personnel
Personnel records only require a persons name, Employee Number need only be entered for HAVmeter users
Toolminder now supports Windows 10 Creators Update
Bug fixes
Version 1.4.8.24
March 15, 2017
Printing of individual test certificate for an Asset can now be performed from the Asset List and PAT Alert
Uploading Assets to PAT tester the operator can select the firmware of the tester instead of selecting the serial number of the tester
Hand Arm Vibration points limits default to EAV (100 points) and ELV (400 Points) you can however reduce these pre-set levels in your 'custom' settings.
Version 1.4.8.22
January 23, 2017
Job maintenance allow filter by data range
Add Repair Codes to maintenance job
Version 1.4.8.21
January 6, 2017
Selecting Recycle bin now opens in a new window
Delete function added to the Recycle bin so items can be permanently deleted
Improvements to filtering of records and drag and drop
Duplicate Products or Assets can be merged into one
Added Grade option to maintenance job
Add Hire Codes to the new Hire Module
PAT Direct Connect can now test person assets without having to change the location of person
New Reports for Maintenance and PAT module
Updated Product and Asset Safety Reports
Version 1.4.7.16
August 3, 2016
Bug fixes
Version 1.4.7.15
July 27, 2016
Bug fixes
Version 1.4.7.14
July 18, 2016
Bug fixes
Version 1.4.7.11
July 5, 2016
New Movements module for Assets
Reports added to show movement history of an Asset and all Movements at location or site
Replaced the Retire function with a Recycle Bin, when a record is deleted it will be placed in the Recycle Bin
Filtering of records now require you to select the column you wish to filter in the grid.
With this change the Optimise for Speed function is now redundant and as been removed
Multiple Report Themes are now supported and can be easily selected when generating a report, this allows the reports to be easily branded for different departments or different customers etc
All reports and charts for the HAVmeter module have been replaced with new upgraded reports
Added 4 new fields for Maintenance Jobs, RA Number, Order Number, Internal and External Reference
The data caption prompts can be configured for these new fields so they can be easily recognised in your organisation
Maintenance Jobs can now be imported from an external data file
New support for the ubisys RFID Reader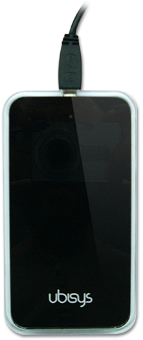 Version 1.4.6.10
December 22, 2015
Improvements to the Sync module for Windows Mobile Device
Bug fixes
Version 1.4.6.8
November 6, 2015
New Maintenance Analytic Reports
Version 1.4.6.7
October 26, 2015
Allow selection of replacement Asset for a Job
Support Plan now shows the number of days before renewal
Bug fixes
Support Evolis Primacy card printer for printing of HAVmeter operator card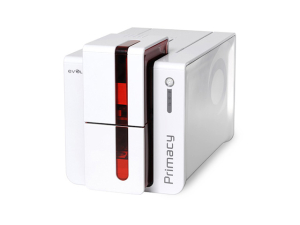 Version 1.4.5.3
September 25, 2015

HAVmeter and PAT test files can be automatically imported from Google Drive™ and archived in the cloud
Stand alone installations now have the option to utilise LocalDB database files instead of SQL Server Express, this simplifies the installation process
New Light and Dark Theme
Bug Fixes

Version 1.4.3.11
March 24, 2015
Add Vibration option to show half points per minute when points per minute are less than 0.5
New vibration management report showing vibration records sorted by Asset Number, Vibration Test Date
Bug Fixes
Version 1.4.3.9
February 17, 2015
PAT option to discard any Skipped Tests
Upgrade from any previous version of Toolminder is now supported, previously version 1.4 required 1.3.8.28 to be installed
Failed Alerts can now be edited
Version 1.4.2.8 October 14, 2014
Update Asset Maintenance and Keeper reports to show all assets
Maintenance Job does not show expired fixed Alerts
Bug fixes
Version 1.4.2.5
September 17, 2014
Fixed issue when trying to upload assets with no location configured to the PAT tester
Version 1.4.2.4 September 01, 2014
Update menu ribbon to Office 2013 style
User logins for Toolminder access control are now configured in Personnel records
Maintenance Jobs now include costing's for Labour, Parts and fixed cost
Updated Job report to show costing and reported faults
Supervisor's can edit completed jobs
PAT Direct connect can now automatically print certificate
Updated Single Asset PAT Certificate
Printing Vibration labels prompts user to change coloured label stock
Version 1.4.1.1
July 09, 2014
Support the new firmware 1.05 for Megger PAT400 series PAT Testers
Save immediately any changes made to data grids, this includes sorting, column moving etc
Improvement to all windows for increase speed and performance
Add label printing to Vibration Records window
Bug fixes
iPhone and iPad are trademarks of Apple Inc.