One of the first steps you must perform setting up Toolminder is to set the location's where Assets are located.

Locations are have an hierarchy of 3 levels, the default names are Sites > Locations > Rooms.
You can change the captions in System Options to names more appropriate to your organisation.
Locations
Under the 'Home' menu find the 'Locations' button.
This will give you a list of all of your locations currently listed in Toolminder.

New Locations
To Add New locations click the New Site button and enter the appropriate information about your site location.

Click Save & Close to save this site.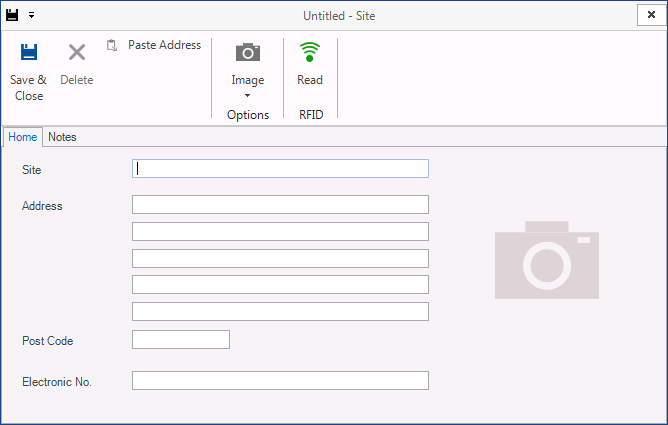 For each Site you can add Locations and Rooms by selecting the Site or Location in the grid and click the New Location or New Room button.