Your license file is supplied on the USB Flash Drive or as an email attachment.
Network installations require you to create a shared folder on the server and then copy the license file therein.
Each user must have read and write access to the license file.
The first time you run the software you will prompted to select the TOOLMINDER License file.
Browse to and select the file and click open.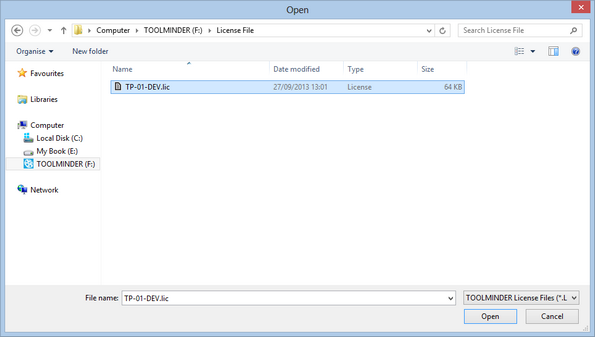 If you have purchased TOOLMINDER you must register the software.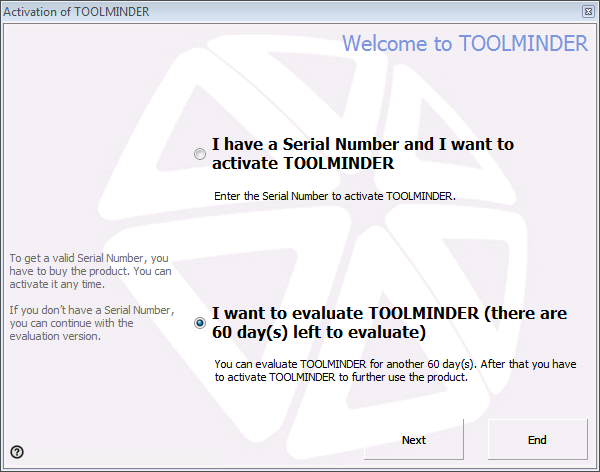 TOOLMINDER can be activated Online or by phoning TOOLMINDER Help Desk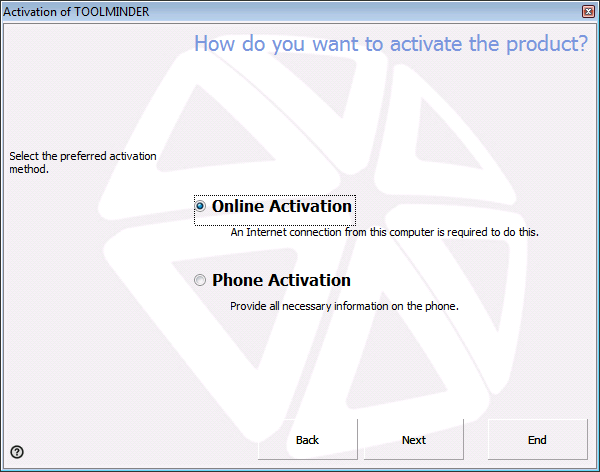 You must enter your company details.
If you have purchased this software electronically from our website you will have received your serial number ('s) in an email.
If you have purchased the retail package your serial number will be enclosed inside the box with the USB Flash Drive.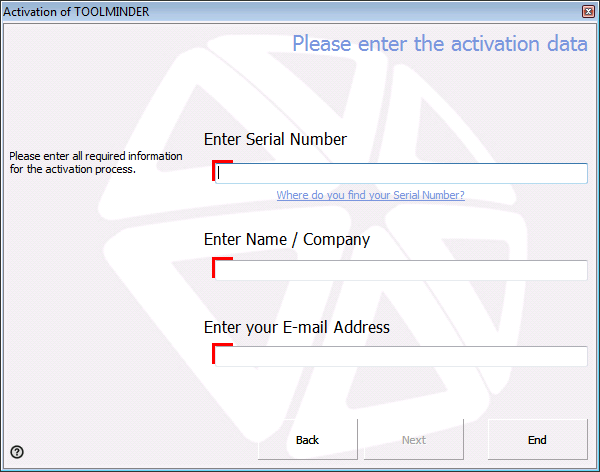 Important : You must ensure that you keep the serial number safe, you will need this if you need to reinstall the software.
When you have entered your serial number you will need to activate your license.
Online Activation
If you have an internet connection on the computer you can activate TOOLMINDER automatically by clicking next button.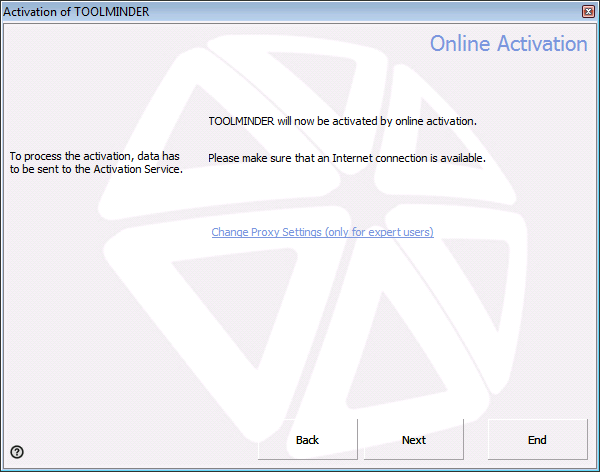 If you have a Firewall on your computer it may block TOOLMINDER from accessing the internet, Windows Firewall may ask you for permission to allow internet access for TOOLMINDER for other Firewall packages consult the documentation provided by the manufacturer.
Phone Activation
You must request an unlock code from TOOLMINDER Help Desk, which you will have to enter to activate your license manually.
You will need to supply the serial number and the installation codes which will be displayed on your computer.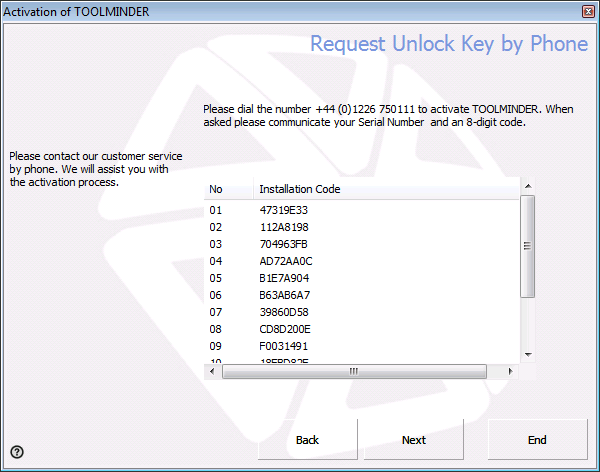 Earlsmere will then provide you with your unlock key, type this into the box and click the activate now button.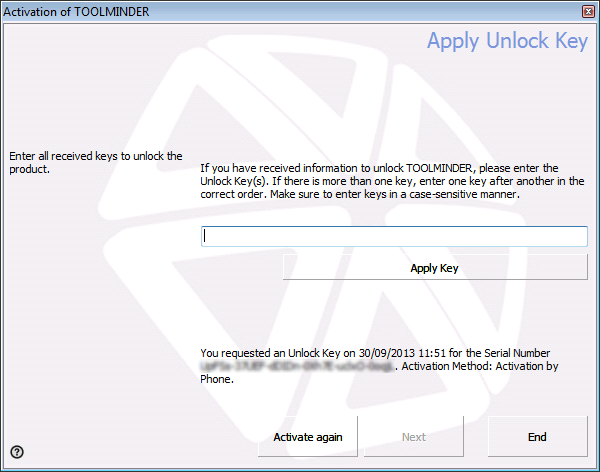 If the activation was successful click Next to start TOOLMINDER.