When you have installed the Brother print driver, right click the printer in Devices and Printers and select Printing preferences.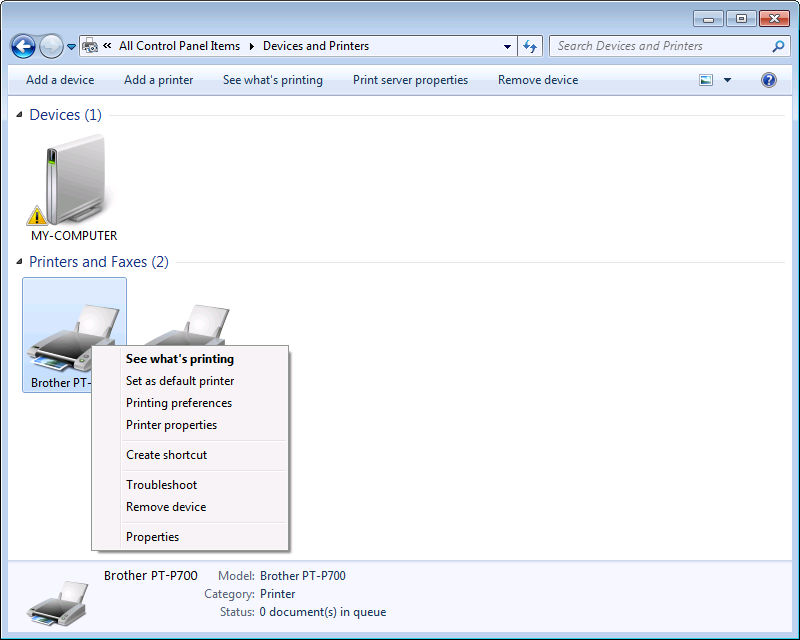 Select Advanced > Label Format Settings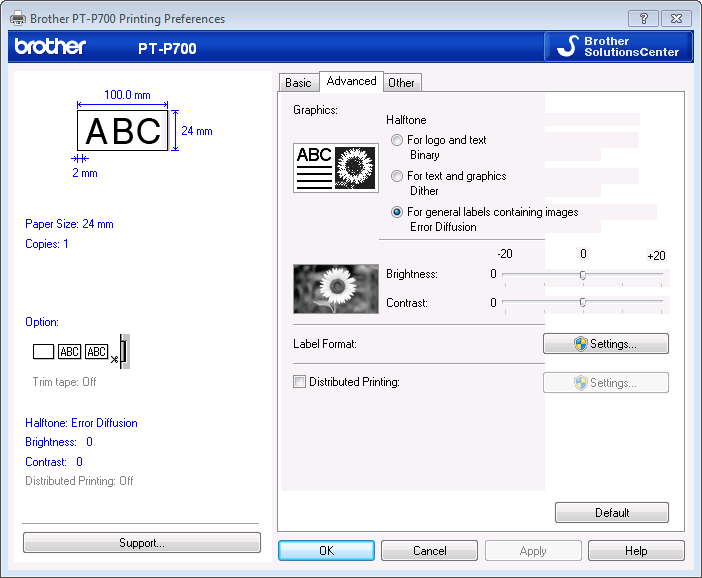 Click Import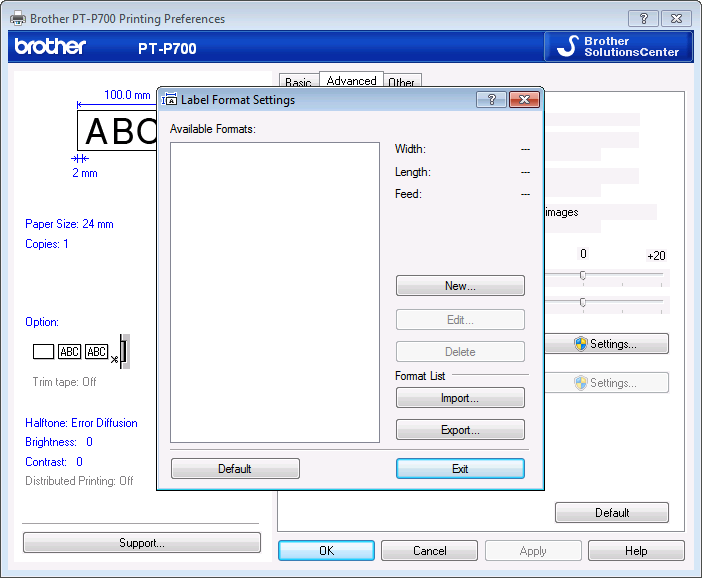 Select the Label Formats.org from the same folder as you imported the Label Formats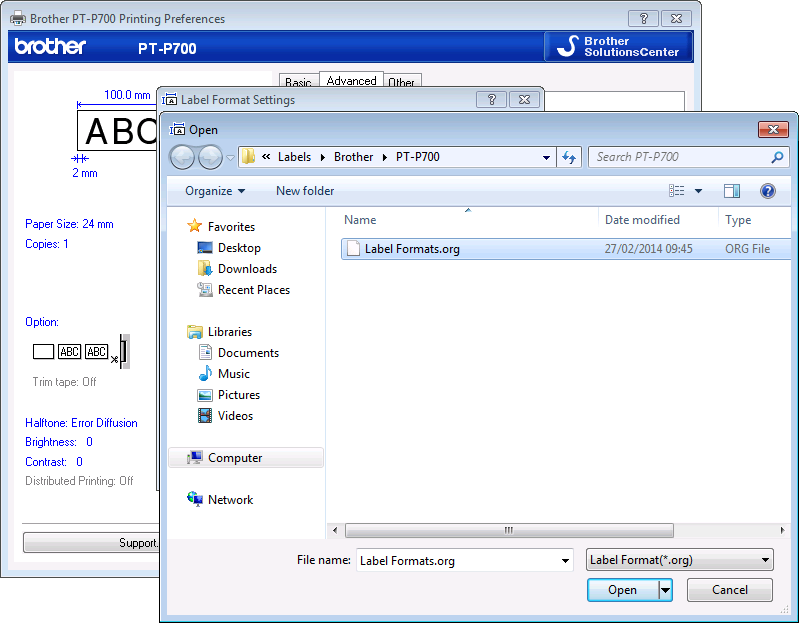 Click OK when prompted to replace user-specified formats.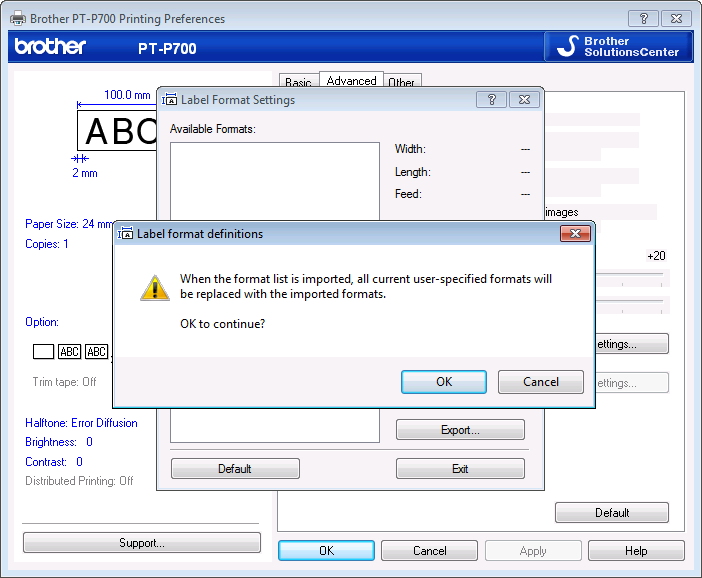 Click Exit when the Label Formats have been imported.