Install of SQL Express from Microsoft website
http://www.microsoft.com/en-gb/download/details.aspx?id=29062
You must download the installation program With Tools
32 bit Windows ENU\x86\SQLEXPRWT_x86_ENU.exe
or
64 bit Windows ENU\x64\SQLEXPRWT_x64_ENU.exe
When you start the installation you must select Perform a new installation of SQL Server 2012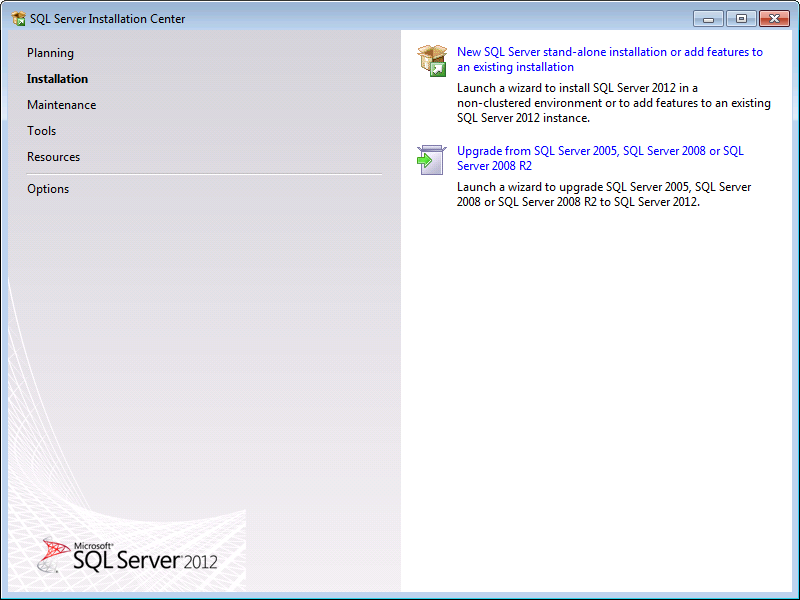 Accept the license terms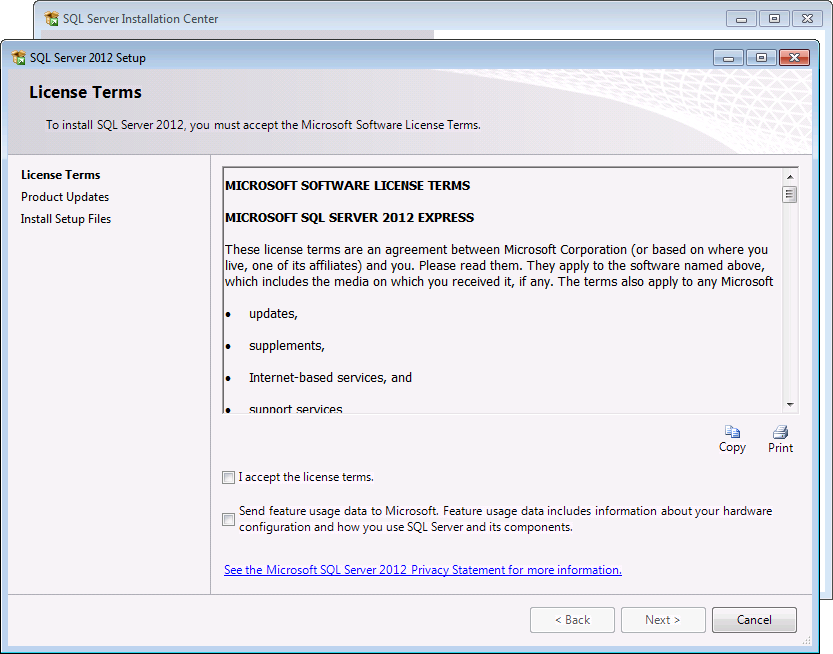 Install any product updates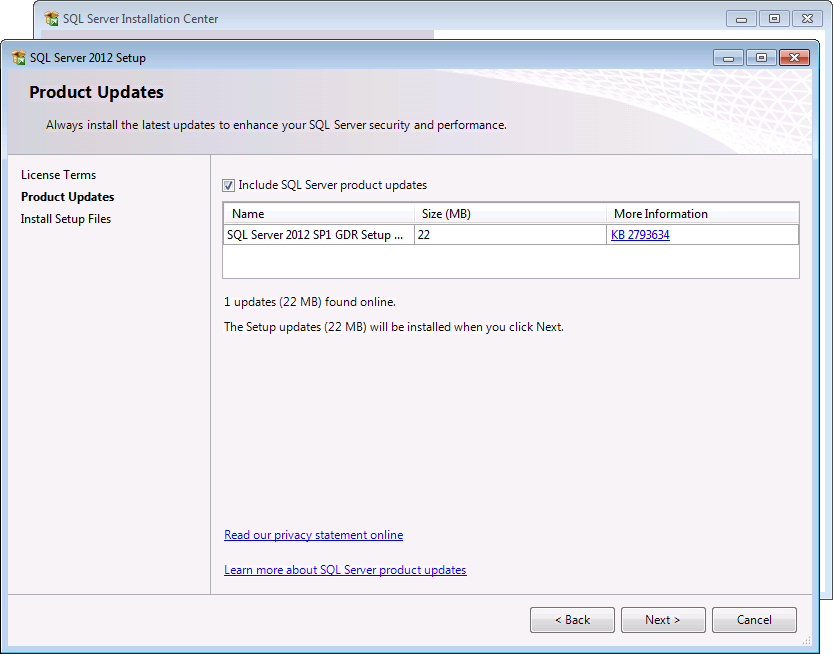 Confirm Database Engine Services and Management Tools - Basic are selected.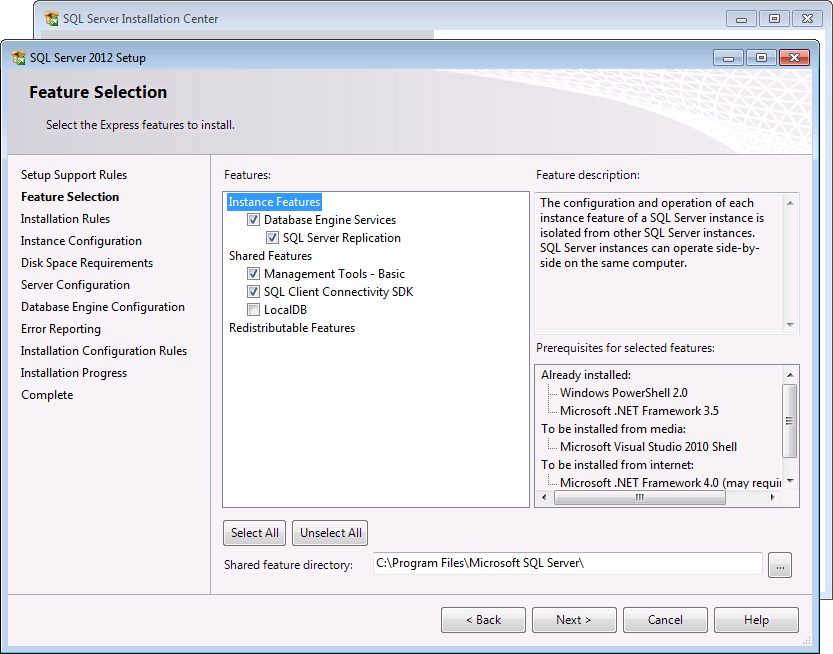 Changed the Named Instance to TOOLMINDER or any name that is preferred.
Accept the default settings for Service accounts.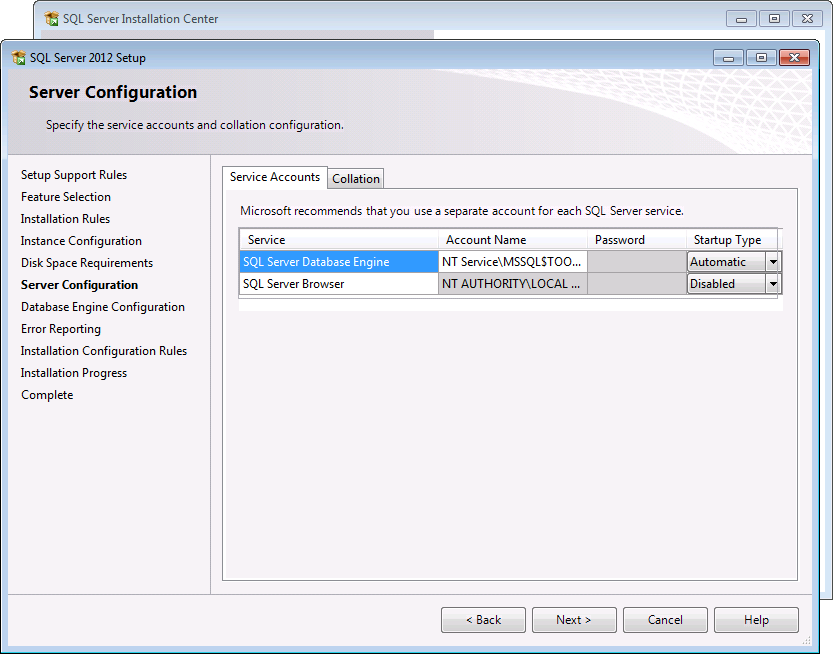 Select Mixed Mode and enter the password you want for the sa account.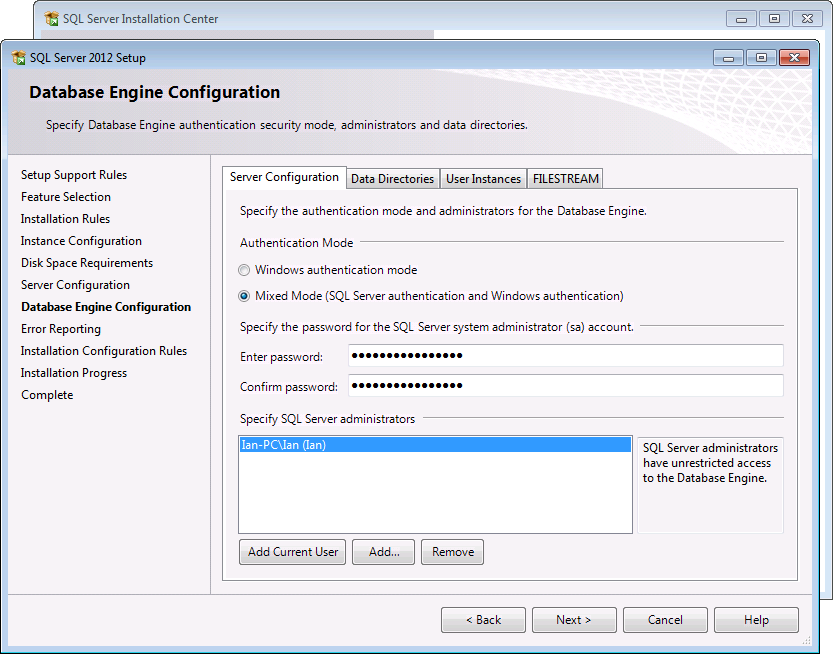 Click next on error report.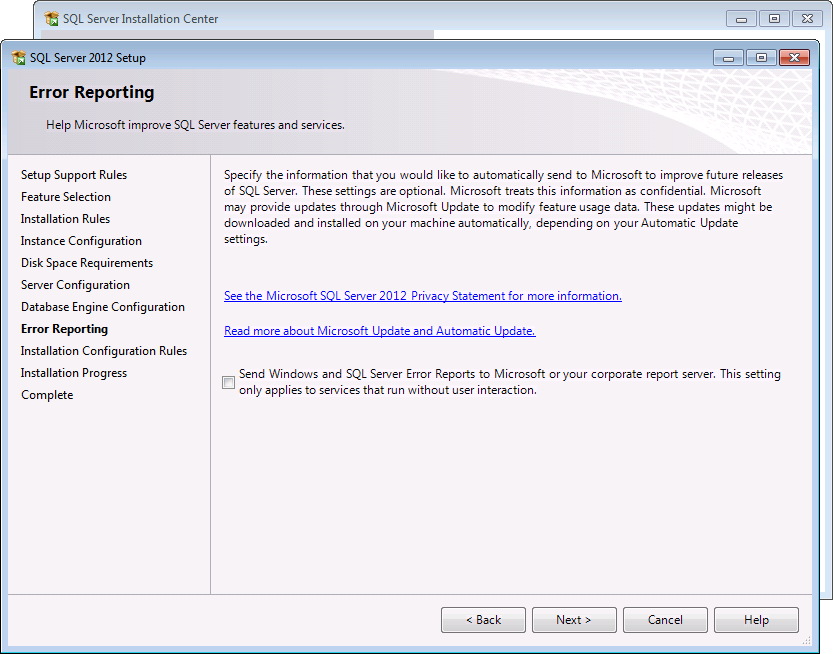 SQL Server will now be installed, when complete click Close.